01-23-2018, 11:26 AM
When you currently use the UI for a live trader you only see very limited information about the bot. 
As noted by rcoenen:
Quote:
I am working on a new version that shows a lot more information, these are my current sketches:
1. What needs to be shown in this screen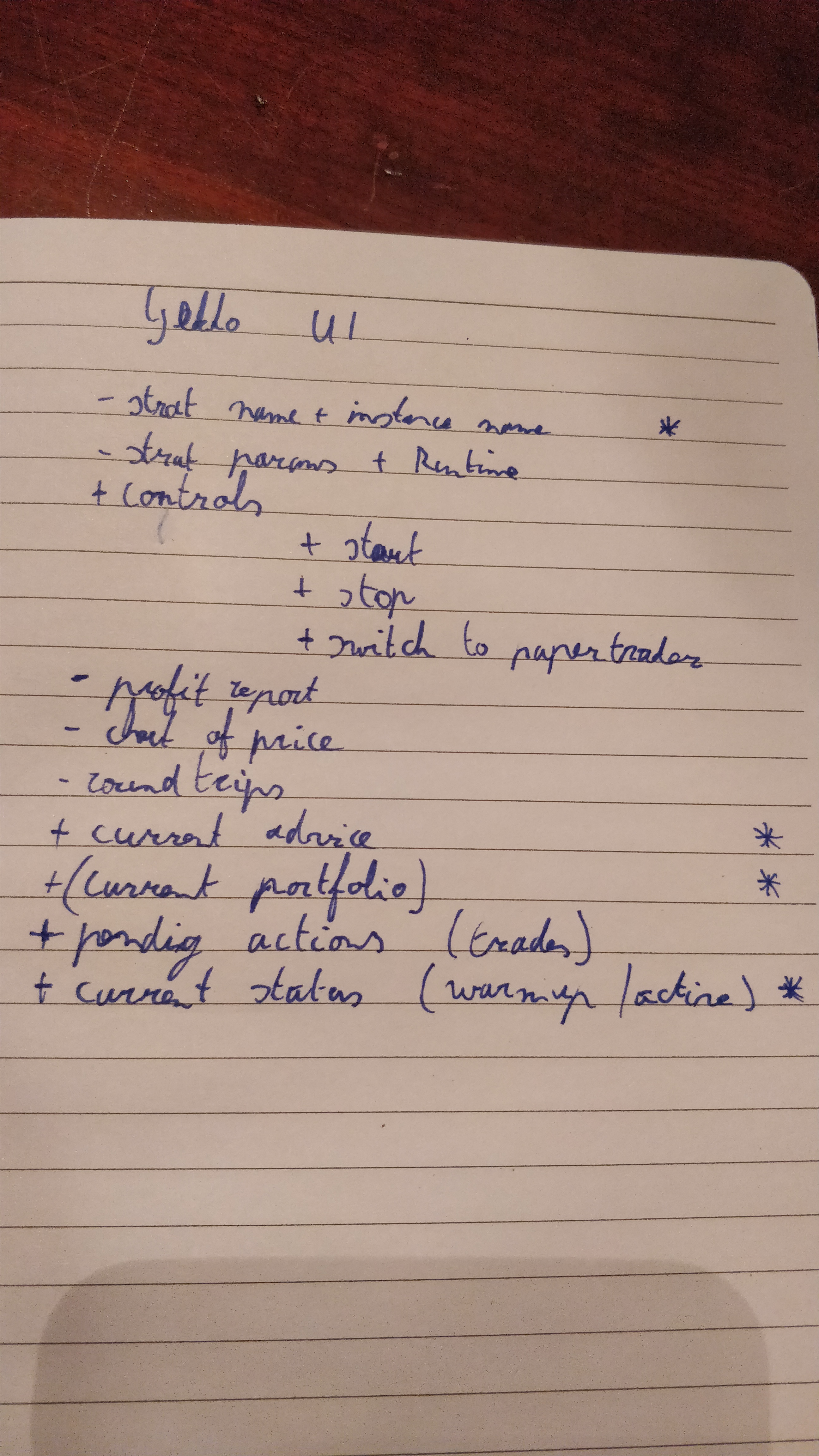 2. Example sketch of what it might look like
----
Let's use this thread to discuss the new UI.